"The cranberries give the loaf good touches of color and a pleasant tartness."
-James Beard, Beard on Bread
Since I was in a Thanksgiving frame of mind after yesterday's turkey dinner, I made Quick Cranberry Bread today.  The recipe can be found on the James Beard's Foundation's website.
Here are the ingredients: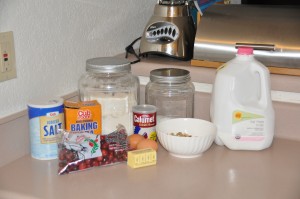 The white bowl has the chopped walnuts.  I skipped the rosewater called for by the recipe.
Quick Cranberry Bread lives up to its name: all I had to do was measure out the ingredients, stir, and it was ready for the oven.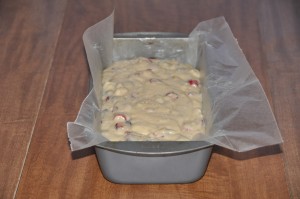 After one hour and two minutes at 350 degrees, the bread was done (I tested it with my cake tester).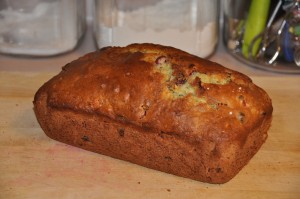 Quick Cranberry Bread is a wonderful quick bread: the walnuts and cranberries are a tasty flavor combination, and there is a perfect balance between the sweetened bread and the tart cranberries.  This is an easy and delicious recipe that is perfect for autumn.